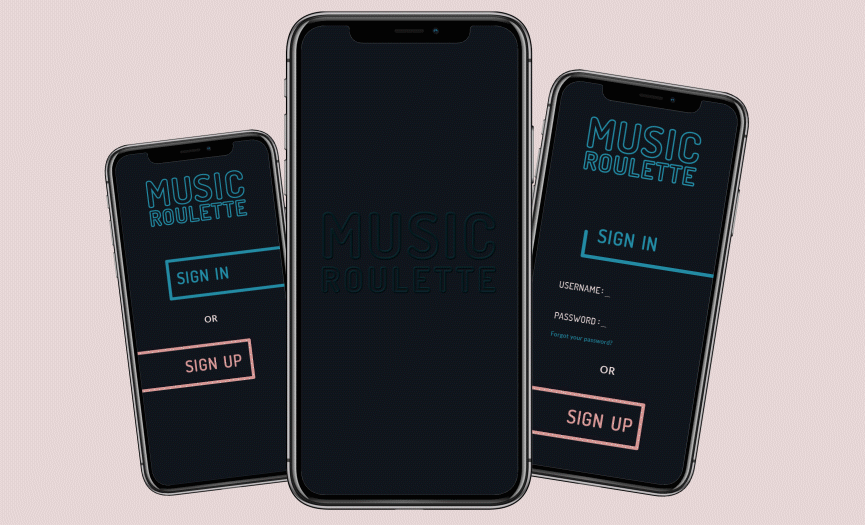 A music streaming service that takes the listeners personal taste and finds musical artists from around the globe that match.
Taking inspiration from neon signage, the Music Roulette brand uses a rounded type face and vivid color palette.
Travel from the comfort of your headphones.
Onboarding
When signing up for the app users are asked their age to insure that minors are not recommended songs with inappropriate language or situations.
​
Users are also asked their favorite genres to help Music Roulette refine the recommendations.
"Spin the Globe"
The app generates a random location and then finds musicians that match the user profile.
Multiple recommendations are made for the user to pick from.
Artist Page
The artist page lists out every song made by the musicians as well as similar artists.
​
Every song has written lyrics and if necessary, translations.
Library
The library allows the user to archive their favorite song and artists, and create playlists.
User profile & PinPal
In the user profile the globe indicates all locations of saved music to track the users global footprint.
The PinPal feature allows the user to message others interested in the same music, regardless of distance.